I decided to leave for the airport the night before my flight to Yukon, due to our local weather forecast here in Baltimore calling for ice and snow tomorrow morning. I figured if I avoided the icy roads going down to the airport in the morning, I might have a chance of making my flight.
No such luck! As soon as I checked into the hotel (of course it couldn't have happened ten minutes earlier) I got a text message that my flight had been cancelled. Don't they de-ice planes anymore?
So now I'm spending the night at a b-o-r-i-n-g hotel, one of those new brands that Starwood patched together to meet the needs of stranded passengers. It's sort of an attempt at a Euro look. Not much in the way of furnishings, yet clean and very efficient. To be honest, when I'm stranded like this I'm really not looking for more. Just a comfy bed and a quiet place to read and write and listen to music.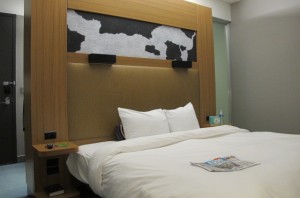 The dark side of my delay is that I'll get to spend another wonderful night in a hotel tomorrow night, this time in Vancouver, since the delay will also force me to miss my connection to Whitehorse, Yukon. That means a day less photography with my friend, a fantastic Yukon-based photographer named Richard Hartmier. If you haven't yet seen his work, go to his website and enjoy (and ORDER HIS BOOK). His Northern Lights images are superb.
Okay, back to cleaning my lenses. Stay warm.
PS: I awoke this morning to clear skies and not even a hint of precipitation. Damn!!