My travel feature on my trip last summer to Vancouver-Jasper-Banff-Prince Rupert-Port Hardy-Nanaimo-Vancouver appeared in yesterday's Baltimore Sun.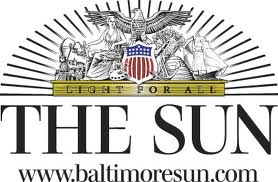 If you are interested in reading it, here is the link:
http://www.baltimoresun.com/travel/bs-tr-vancouver-loop-20110602,0,684101.story
Generally, I'm happy with the article, but I have two complaints. First, I had to shorten it by 1,000 words to fit their format. Second, and most embarrassing, due to a computer glitch on their part while I was out of communication while hiking and photographing in New Mexico, they were not able to access my images. Instead, they purchased some stock images proving, as Forest Gump so eloquently said: "S t happens!"
Thanks for checking in and have a great week everyone!
Les
PS: If you prefer to view it from a pdf, just click on this link: