As you can see, I had a bit of surgery two days ago.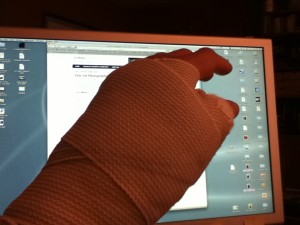 This is the second time I had to undergo this repair of the arthritic base of my left thumb. The first time, about 5 years ago, the repair did not work and it's been getting steadily more painful as I balance my camera in my left hand. So I felt I had little choice. So I'm typing this with one finger, just to let you know that my communications this week will be a bit sparse.
I'll have this cast and wrap on for 10 days, then move to a light-weight cast for another month. The first week in November I'm heading to Zion National Park with my photo buddy Daniel Stainer, so it's either got to be ready by then or else Daniel will have to put up with some good whine the whole trip. Sorry, Daniel!