First, my apologies. I was supposed to announce the winner of our ScotteVest contest last month. Trouble is, I came back from Israel and had a 72-hour turnaround before I left for Sri Lanka for nearly a month, so in my haste I just totally forgot about the contest. An astute reader reminded me of my errant ways and so I'm writing today to announce the winner of a brand new Classic ScotteVest.
Meet Cate Crandell, who calls Kansas home. I'll let her tell her own story: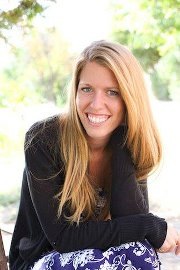 "My love for photography started when I was in high school, and it, coupled with my curiosity about teaching and experiencing cultures, eventually brought me to my current location in Moldova as a volunteer with the Peace Corps. This experience is soon coming to an end, and when it does I will be heading to India and Thailand for a month of photography. By August I hope to be in Austin or back in my hometown of Kansas City, beginning a new career in social marketing and community engagement, while of course always having my camera at my side and   jet setting as much as possible. While researching the best travel clothing for photographers, I was led to Les and his review of the ScotteVest. I cannot wait to try my own, and will of course review it on my blog (www.wherescate.blogspot.com)."
I wish Cate the very best and my hat is off to her for serving our country in such a positive way. I know she'll love her ScotteVest, just as I love mine.
I also want to thank ScotteVest for sponsoring this contest for my loyal blog followers.
Cate's name was chosen completely at random from those people who registered on my blog. If you want to be eligible for future product contests, please register on this blog site right now. It's easy!
BTW, you can still "win" by using my discount code to save 15% on any ScotteVest product you want. Just go to the right side of the page and click on the discount code box. While I write a regular blog for ScotteVest, I do not make any money from these sales. Just thought you'd like to know.