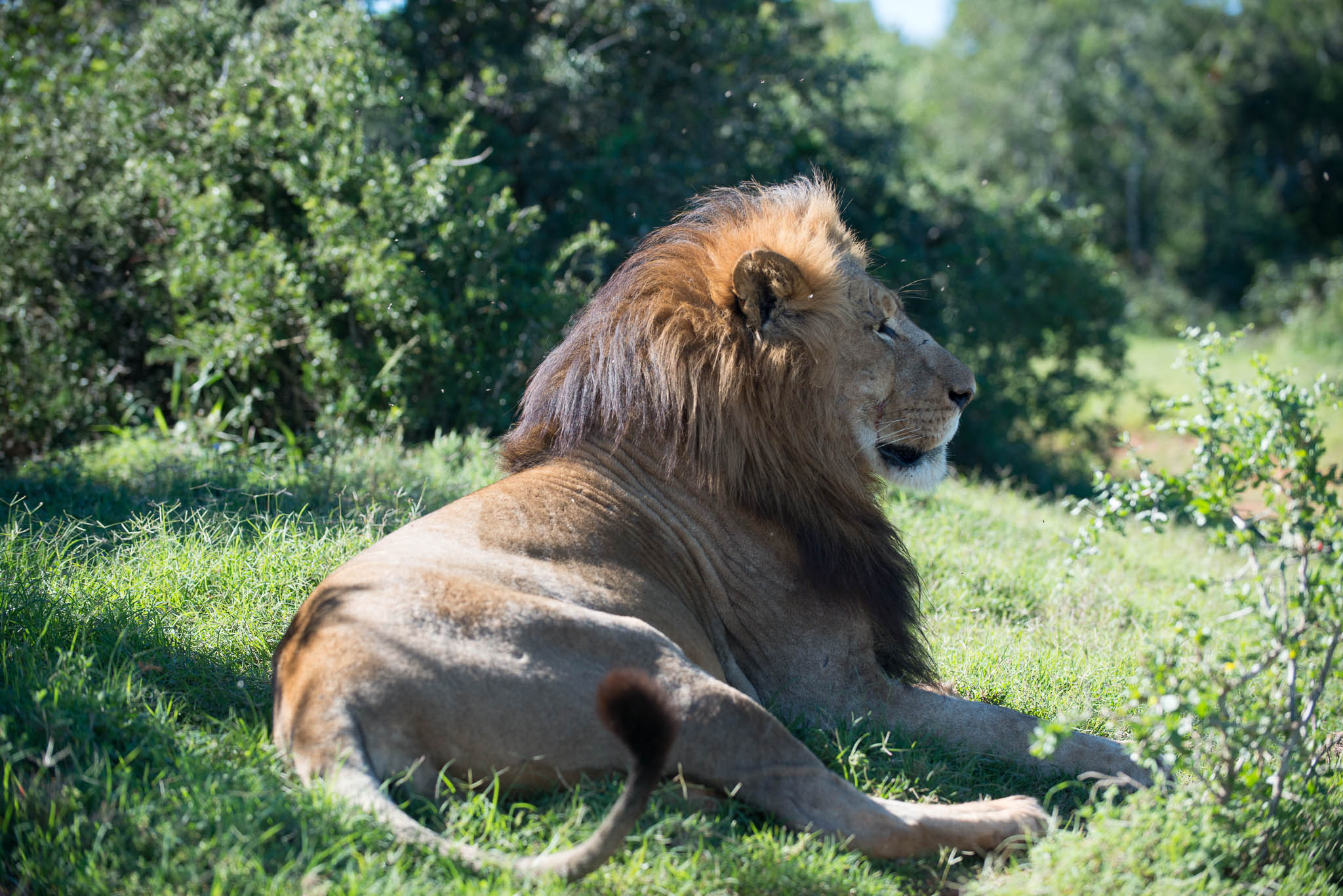 Lion
I was driving in our SUV in Addo Elephant National Park when I spotted a lion, I mean a massive Kalahari lion, lying on the ground, feet up in the air, scratching its back. I had to do a double take, because this beasty was huge!
For the next 20-30 minutes we followed this beautiful specimen as he anointed the bushes with his scent to mark his territory.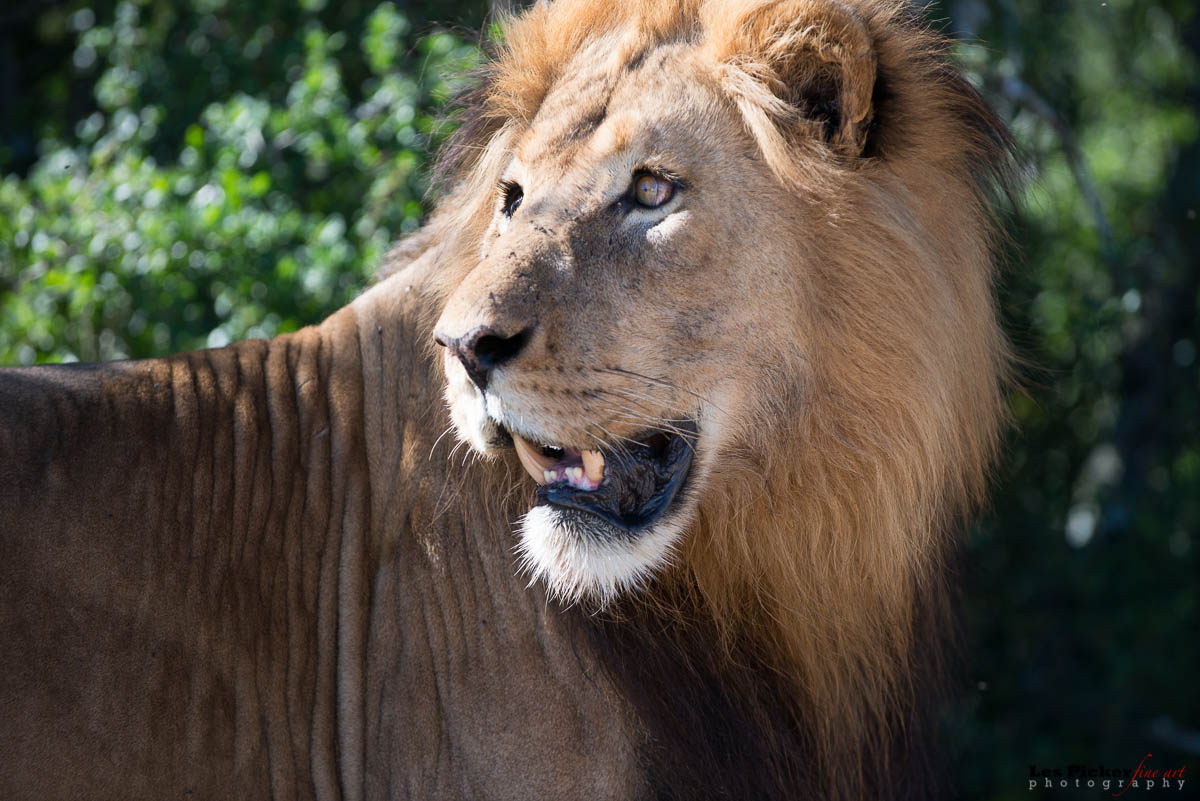 At one point I was able to get within 20 feet of him and as he looked at me I shot these images (sorry: unprocessed RAW files as I am on the road and tight for time).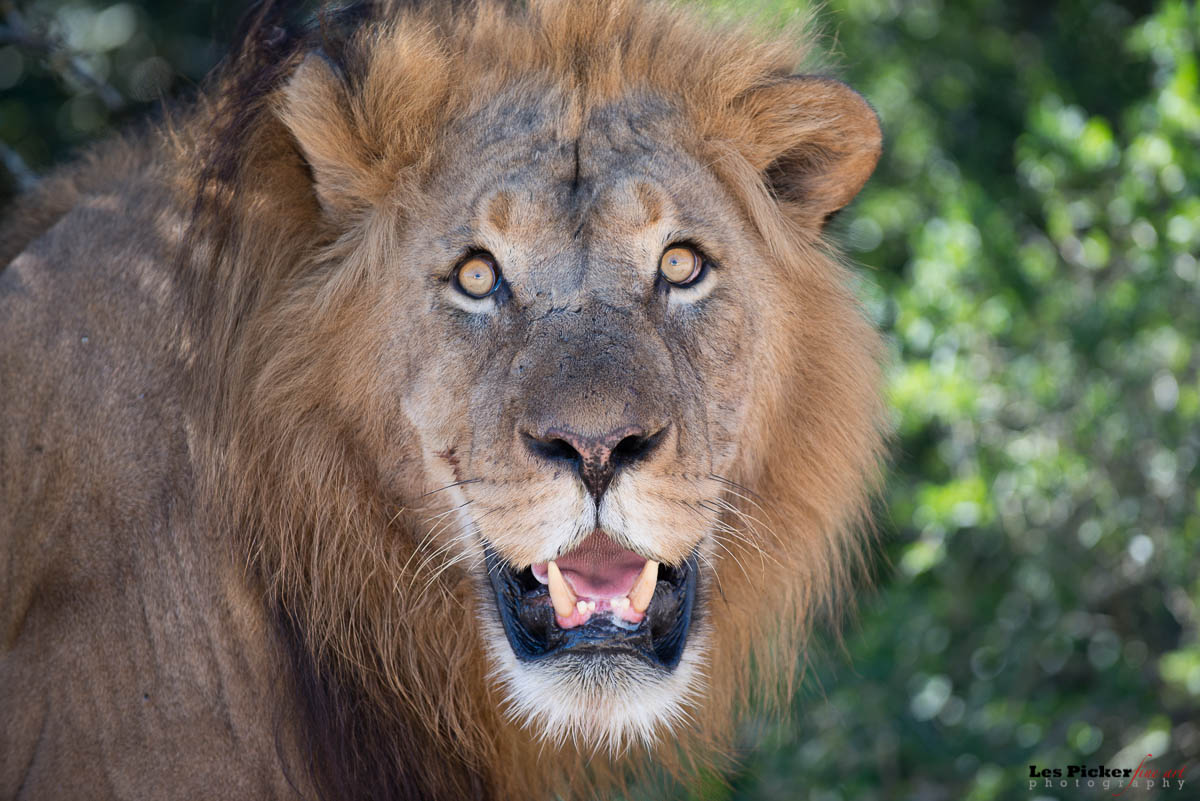 Hope you enjoy it!
(Shot with a Nikon D800, Nikkor 70-200mm lens (@ 190mm), hand-held: f4.0 @ 1/1250 sec, ISO 400)