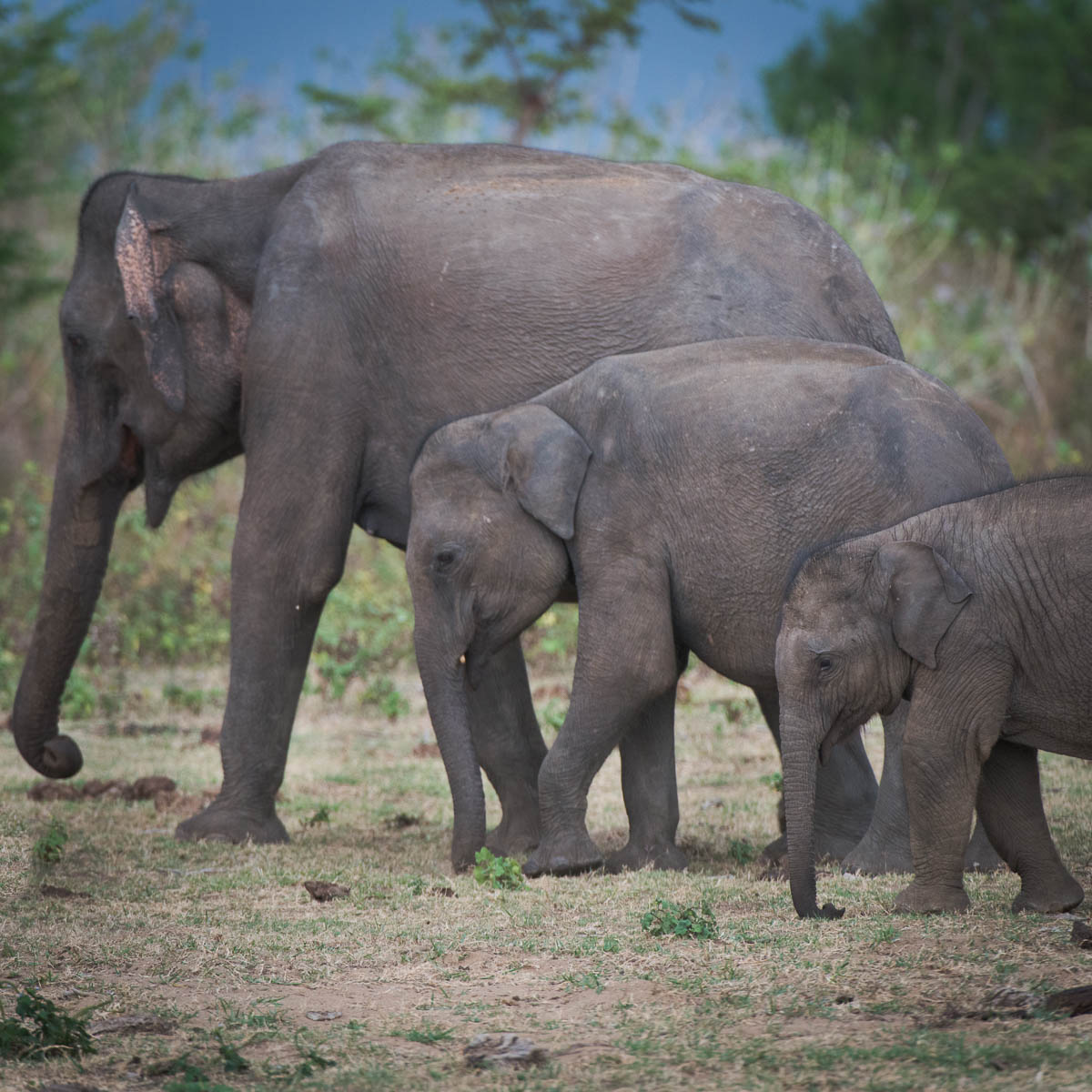 "Asian Elephant Behavior"
I just returned from Sri Lanka, where I did several safaris in various national parks. While in Udawalawe National Park I noticed an interesting behavior that the Indian elephants exhibited. I've seen lots of Asian elephants before, as well as African elephants, but somehow I missed this particular behavior.
A single female was standing not far off the gravel road, eating away peacefully. What I noticed was that each time she took a good strong pull of grass, she wrapped her trunk tight around it and repeatedly beat the grass on the ground, as you can see in this iPhone video.
Our guide told us that the elephants rid the grass of sand and biting ants this way. I thought that was neat and worth sharing.