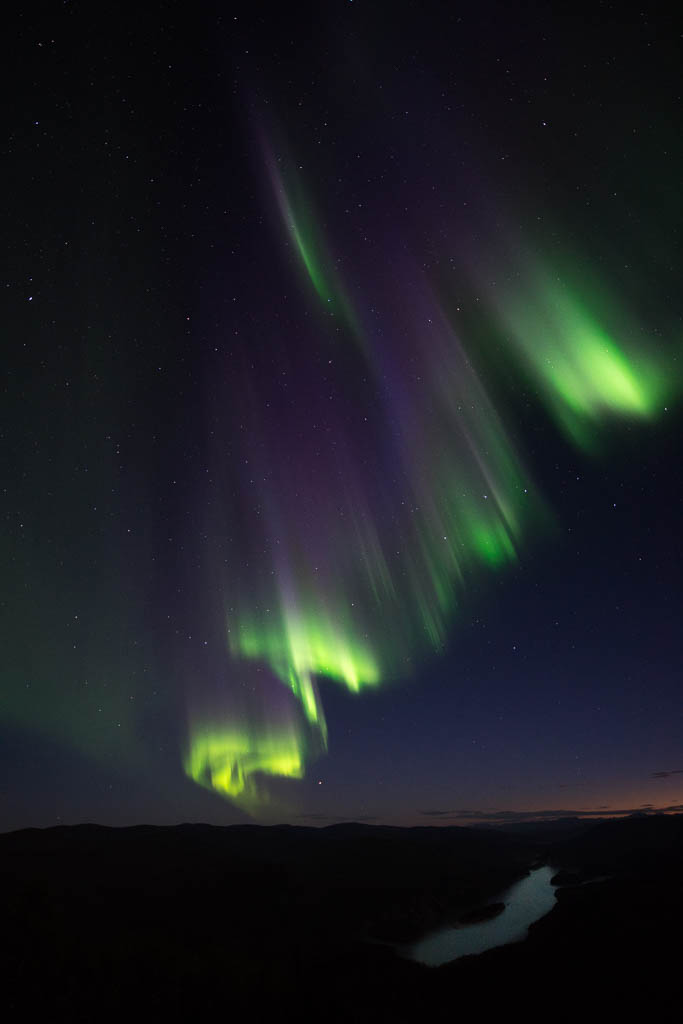 Yukon Nights
It's so good to be back to Yukon Territory, as magnificent a place as any on Earth. I'm here right now preparing for the arrival of my clients for our 9-day Yukon photo workshop. While in Dawson City, I woke up at 1:00 AM and spent the next several hours photographing the amazing Northern Lights.
The predictions that night were for a 5.0 out of a possible 9.0, which is a very good display. I was not disappointed.
A quick note on file details. Since the lights move constantly, shifting across the sky in staggering displays, one needs to use as fast a shutter speed as possible or you will end up with mushy blurs. Blurs can give artistic results, but usually crisper images work best.
Of course you must be tripod-mounted. I shot this at ISO 1600, using my Nikkor 14-24 lens set at 17mm. I shot at f/2.8 for 3.0 seconds.
In post processing, I moved my white slider to the right and added a slight bit of clarity.