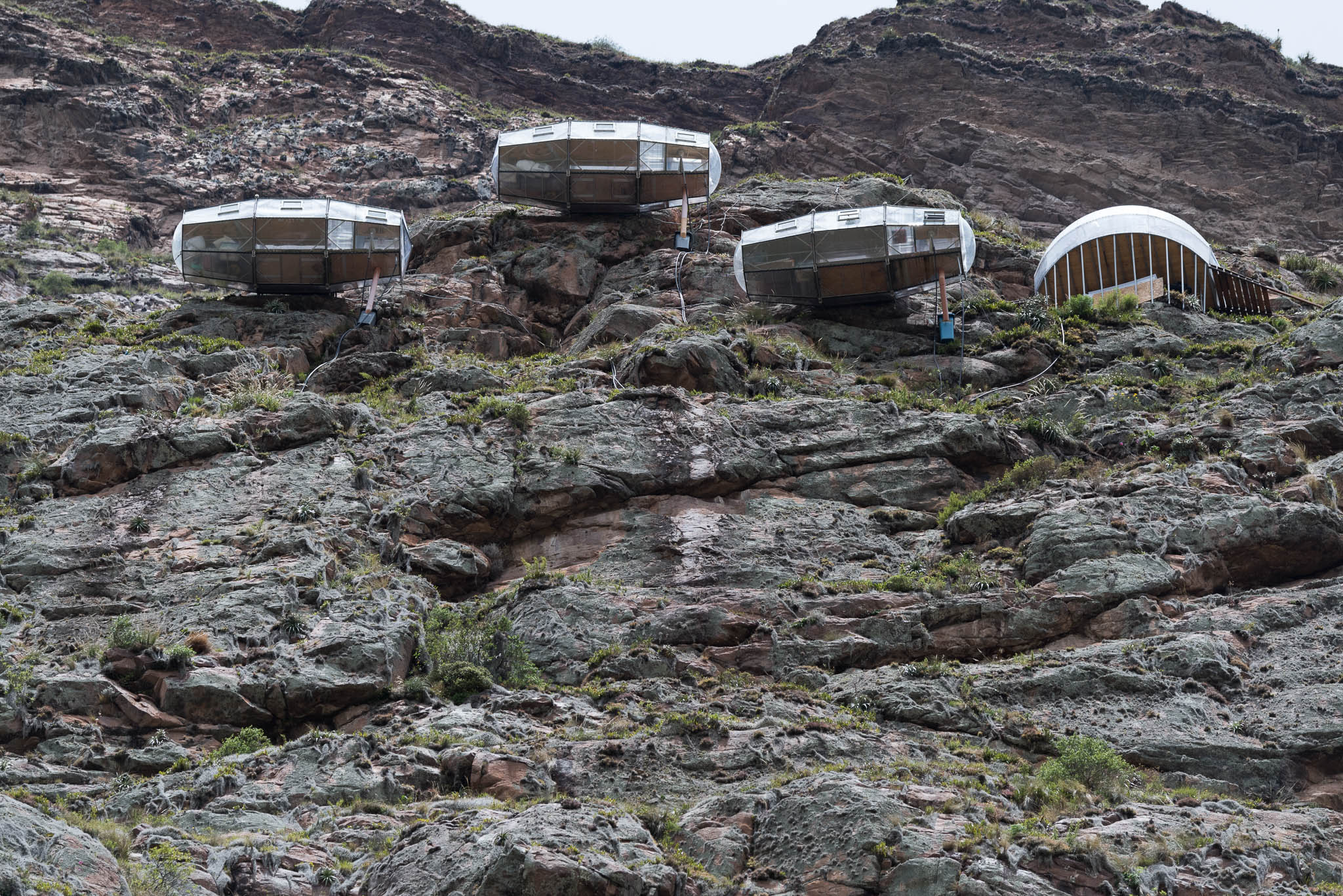 Nightmare Hotel
I generally do not consider myself a scaredy-cat, afraid to take prudent risks. The operative word is prudent.
On a recent trip to Peru, I happened to look up as we drove down a rural road. I noticed a group of climbers scaling an absolutely vertical cliff face. Wanting to see where they were climbing, I pulled over. And much to my shock, I saw this.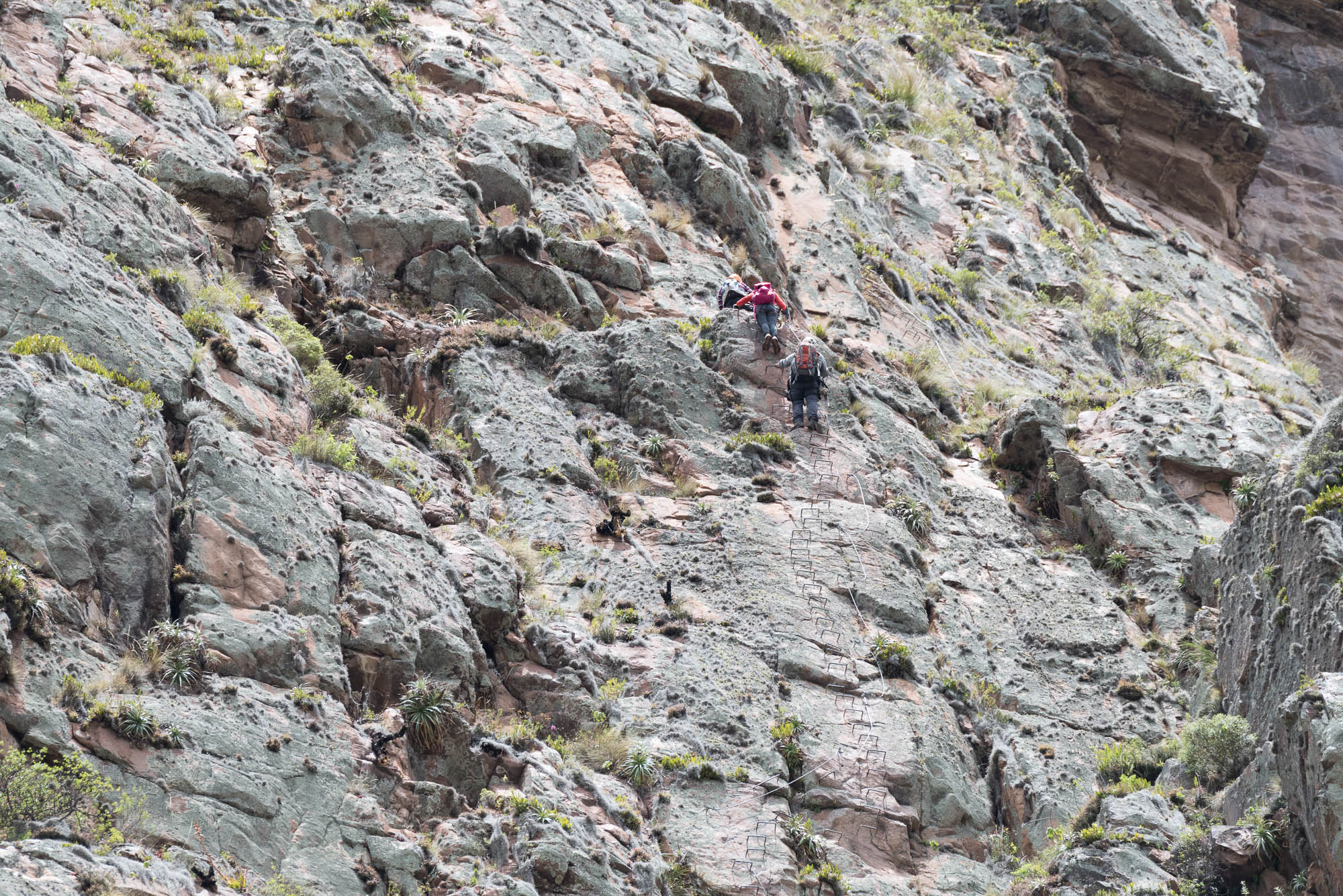 Can you imagine staying in this "hotel"? Does one ever sleep there? I'd be up all night tethered to the sheer rock face for dear life, a blabbering idiot praying to gods that haven't been invented yet!
Notice the man under the hotel pod in the next picture. I can only imagine the conversation…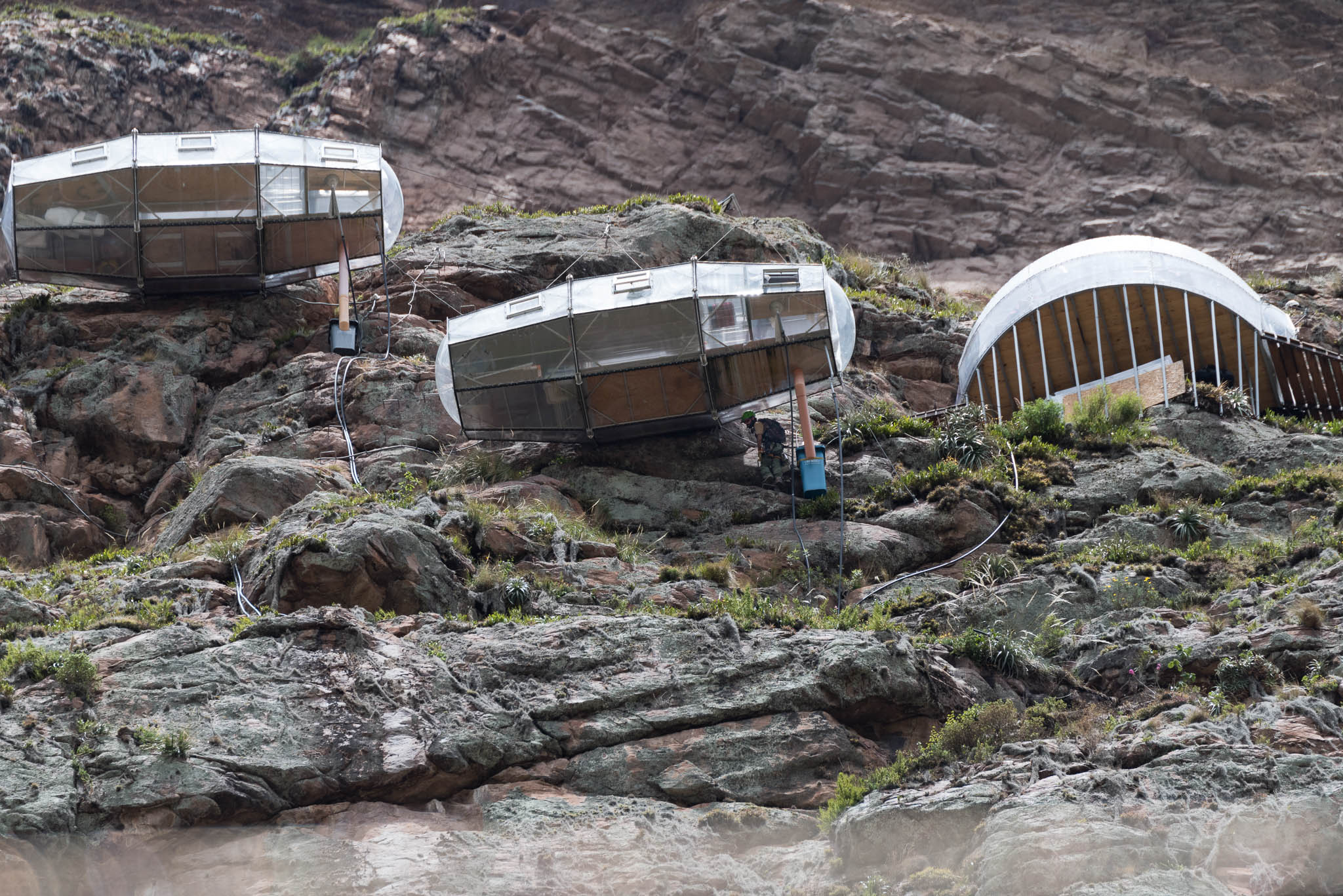 "I feel like a breath of fresh air, honey. I'll be back in a minute."
"Don't forget your harness, helmet, gloves, pitons and ropes, dear. It rained last night and the cliff is a tad slippery."
But, hey, if you want to book into one of the Skylodge Adventure Suites at "Hotel Nightmare" here is the link. Or watch this video and experience it prudently.