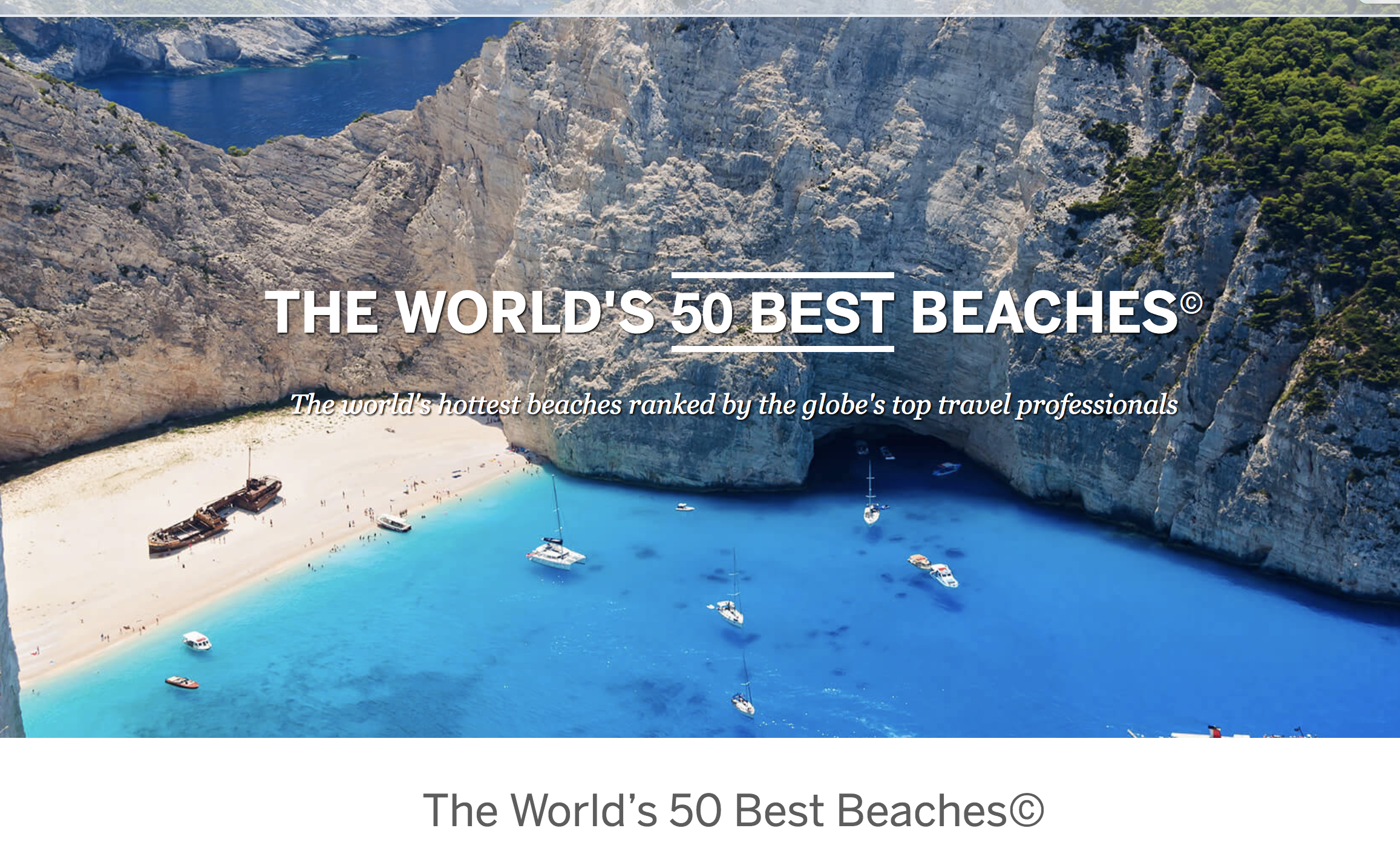 World's Best Fifty Beaches
Since I'm a travel photographer and writer, I was asked to nominate my favorite beaches for a compendium that is published online and that gets worldwide media attention. The results were just released to much fanfare. This website polls lots of travel professionals to determine the world's 50 best beaches, so I guess I shouldn't feel guilty about weighting the contest with my biases.
For my money, a beach isn't really for sunbathing, swimming, relaxing or building sand castles. My ratings for a beach revolve around one simplistic notion; is it absolutely great for photography? I'm sure that I'm probably the only reviewer who makes his picks with so narrow a focus, but hey, they asked.
As it turns out, a couple of my picks made it to the final list of the Top Fifty. That's probably because those very same places offer much more than just photo opps. I rarely notice that, though, since I'm usually at those beaches at sunrise or sunset.
In fact, I admit that it's probably kinda sad that beaches, for me, serve such a utilitarian purpose. So, here's my goal for 2018. Between sunrise and sunset I will make a determined effort to enjoy just relaxing on one of those "50 Best Beaches". Yes, just relax. I can see myself doing that already.
Hmmm, those images I just took at sunrise, maybe I should upload them into my computer. I should really be cleaning my lenses right now. Whoa, maybe I should look at the beach from another camera angle…