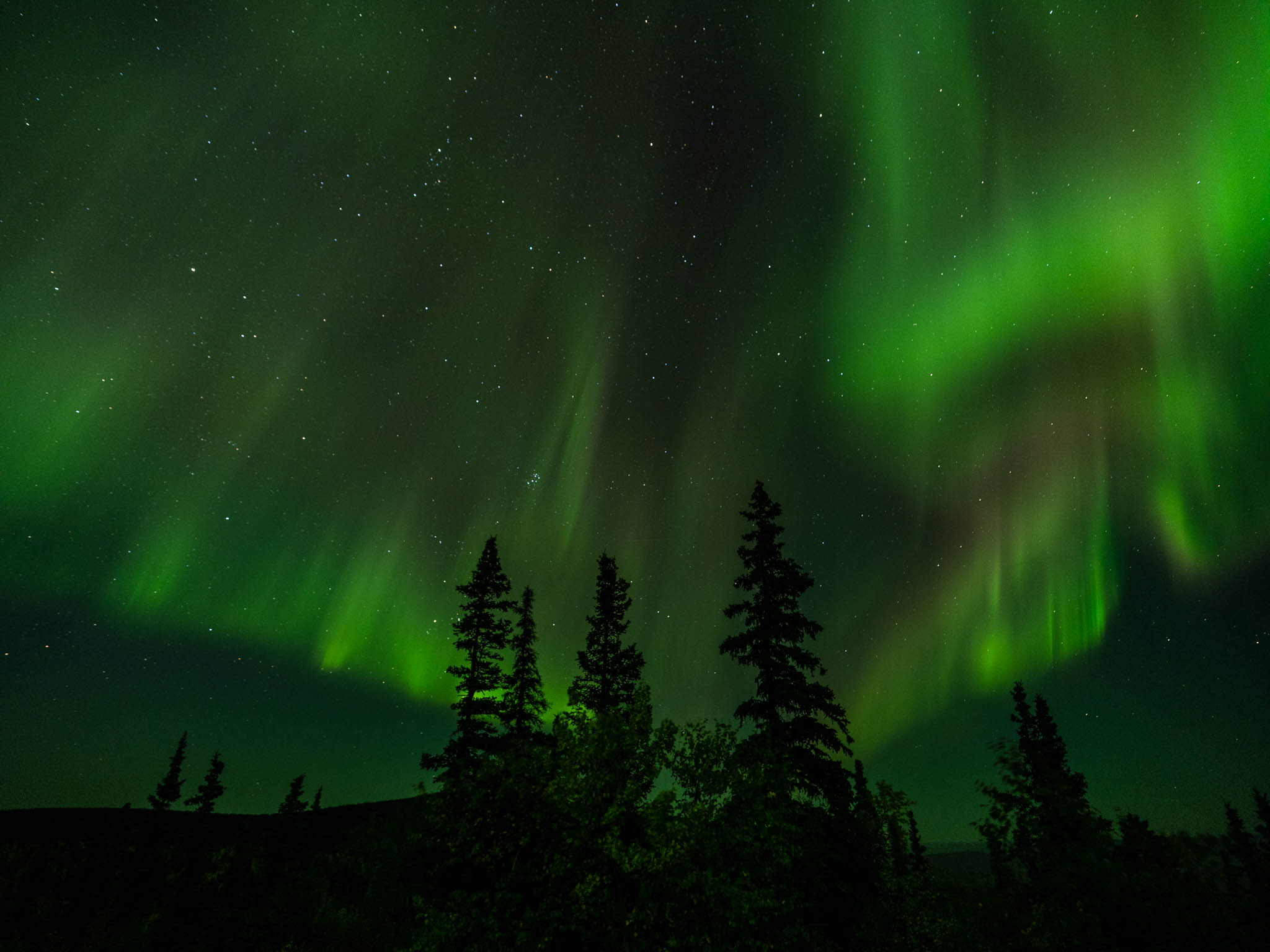 Gotta Love Yukon Territory!
The Back Story
People often ask me how I can tolerate going back to the same place to shoot and lead trips? In my case I have been going to Canada's incomparable Yukon Territory for more than 15 years and I can honestly say that I never tire of its magic, from Northern Lights to grizzlies, from incredible landscapes to its resilient people.
Just last night my group managed to capture scenes like this spectacular aurora spectacle. What a night! From 12:30 until 3:00 AM we were out shooting under the stars and the ever moving, shifting, dancing Northern Lights. It's as much a spiritual experience as it a photographic one. One thing for sure; we left tired and energized at the same time, with a sense of awe and huge smiles.
FYI, I captured the shot above on my Fuji GFX-50s (can hardly wait for my GFX-100 to arrive!), a 23mm Fuji GFX lens, f4.0, ISO 1250, 15 seconds.
Now on to the Arctic Circle, the amazing tundra and hopefully some cooperating grizzlies prepping for winter.